An erstwhile royal hunting preserve of the Maharaja of Kota, it is a thickly forested sanctuary lying along the southeastern border of Kota. This hilly sanctuary with thick forests is worth a visit.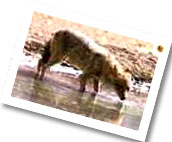 The animals here include Wolf, Sloth Bear, Chinkara and Leopard. This sanctuary is stretched in the area of 250 sq Kms, almost 50 Kms from Kota. The best time to visit is between February and May.

Visitors can visit here by Air, by Road or by Rail.